Fast Next Day Delivery on This Product – We will contact you after your order has been placed to arrange the best time to deliver your new Washing Machine to you.
Beko WTL74051W Freestanding Washing Machine with 7kg Load Capacity and 1400rpm Spin Speed
Fitting into tight spaces and eliminating all of your washing problems the Beko WTL74051W A+++ Freestanding Washing Machine with 7KG Load Capacity and 1400rpm Spin Speed is here to save the day.
The impressive A+++ rating means that the WTL74051W runs as energy efficient as possible and keeps those ever rising energy bills down to a minimum.
Make use of the incredible number of wash programmes to ensure no matter what you're washing, your fabric, linen and clothes are expertly cared for. Use the incredibly short daily quick programme where you're able to wash a full load in 28 minutes.
Boasting a 7kg load capacity there is plenty enough room for all of the households washing. And with the helpful DrumClean function you're able quickly remove bad odours from your drum, keeping your washing machine and consequently your clothes as fresh and as clean as possible.
1 Year Parts & Labour Guarantee with this Product
Quick Programme
You don't need to wait hours for your washing machine to finish its cycle thanks to our Quick programme. You'll be able to wash a full load of laundry in just 28 minutes – saving you time and money.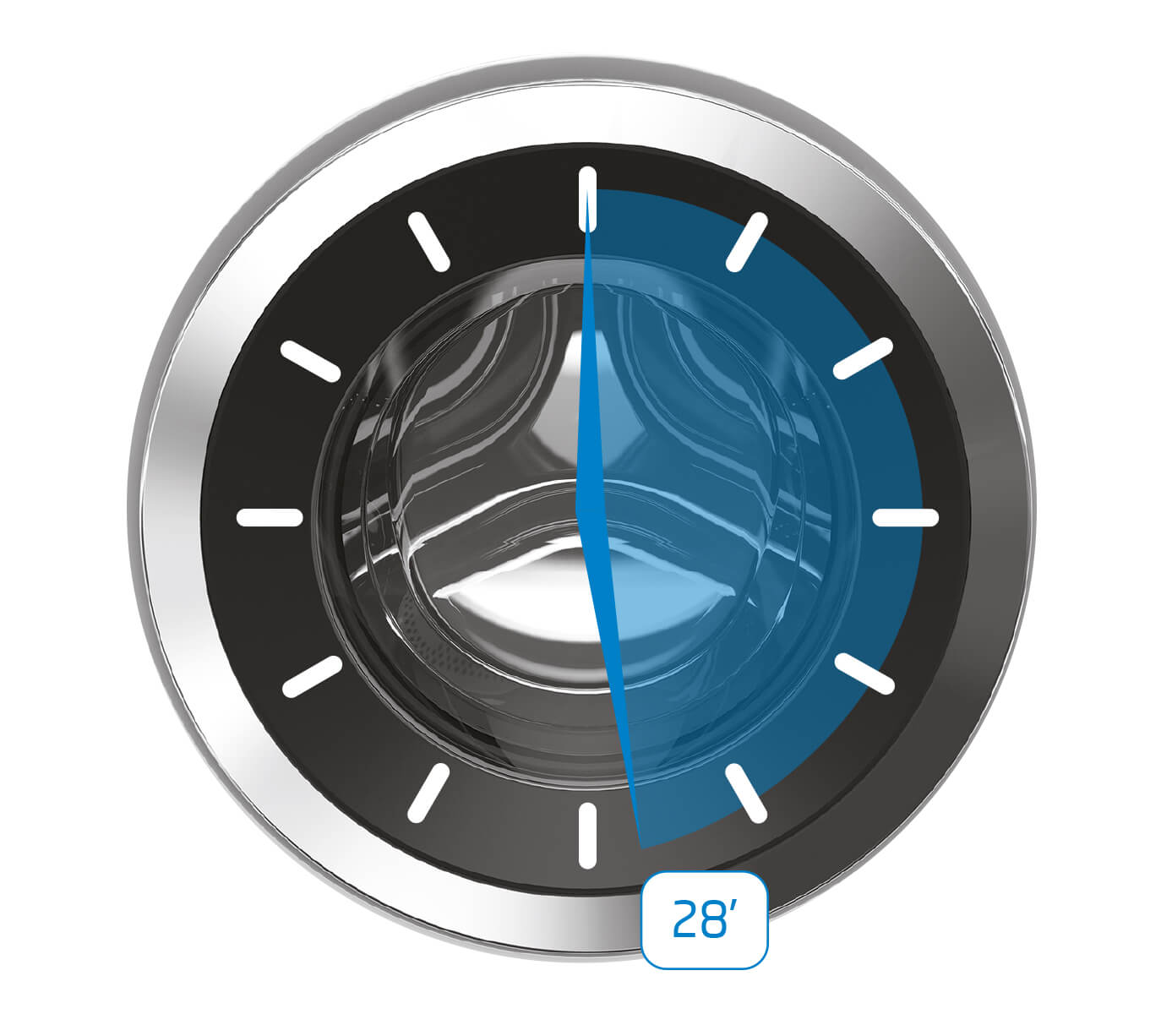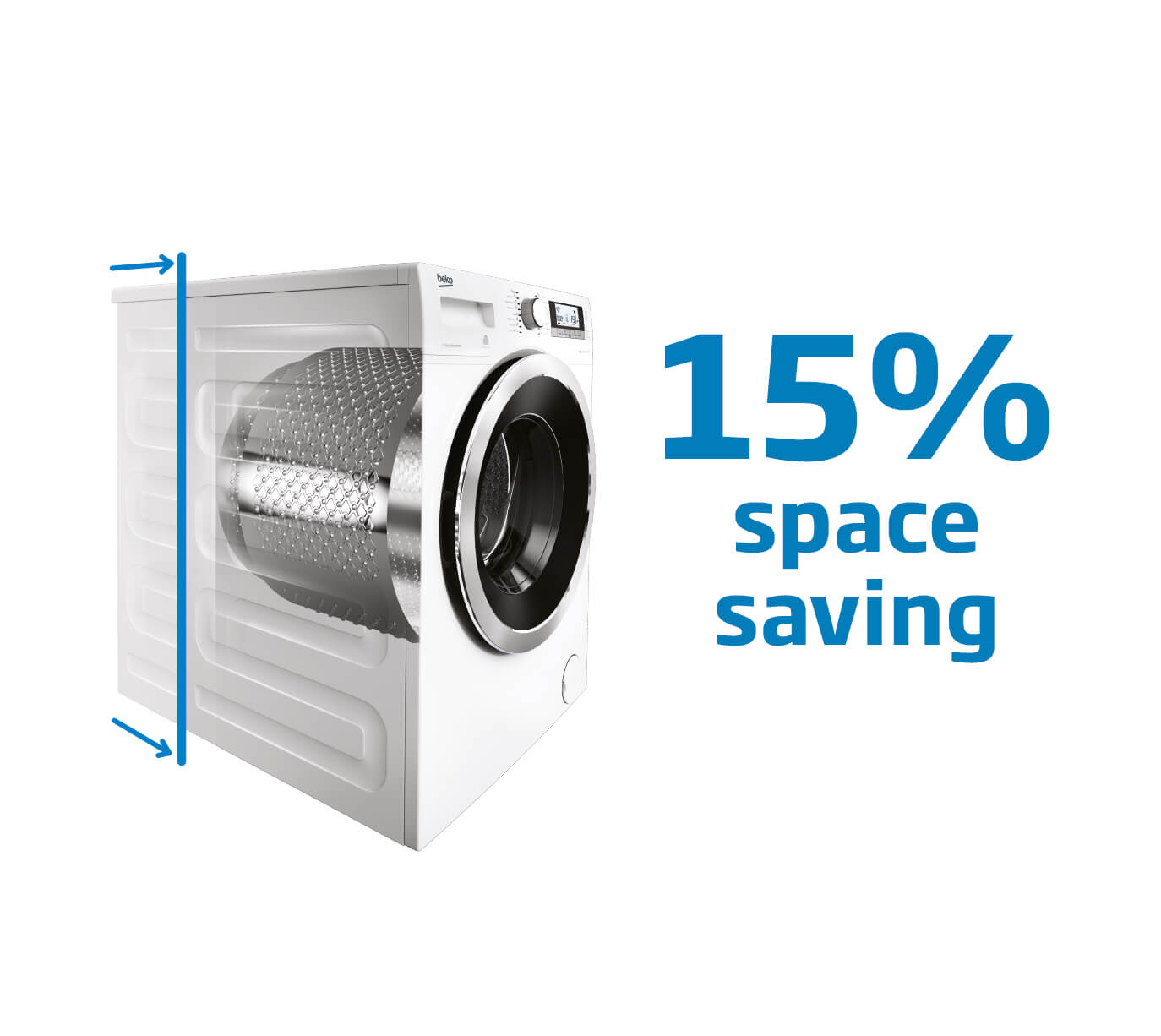 Slim Depth
Offering a great space-saving solution, the slim depth of this washing machine makes it easy to install into tight places.
DrumClean Programme
Remove bacteria from the drum at the touch of a button with the DrumClean programme. Helping you benefit from more hygienic washing, the bacteria that builds up inside the drum will be cleaned at a hot 70°C.
Main features
Maximum Load Capacity (kg)
7
Maximum Spin Speed (rpm)
1400
Energy Efficiency Class
D
Number of Programmes
15
Time Remaining Display
No
Automatic Half Load
Yes
Automatic Unbalanced Load Control
Yes
Variable Spin Speed Selection
Yes
Variable Temperature Selection
No
Liquid Detergent Compartment
No
Time delay
3-6-9h
Rinse Hold
Yes
Child Lock
Yes
Programmes
Programme 1
Cottons 20°
Programme 2
Cottons 40°
Programme 3
Eco 40-60
Programme 4
Cottons 60°
Programme 5
Cottons 60° with Prewash
Programme 6
Cottons 90°
Programme 7
Rinse
Programme 8
Spin+Drain
Programme 9
Drum Clean
Programme 10
DownWear 40°
Programme 11
Synthetics 20°
Programme 12
Synthetics 40°
Programme 13
Wool/Hand Wash 40°
Programme 14
Shirts 40°
Programme 15
Mini 30°
Dimensions & Weights
Product Height (mm)
840
Product Width (mm)
600
Product Depth (mm)
550
Carton Height (mm)
880
Carton Width (mm)
650
Carton Depth (mm)
560
Net Weight (kg)
67
Gross Weight (kg)
68
Connection & Installation
Total Current (A)
10
Total Power (W)
2200
Voltage/Frequency
230 V / 50 Hz
Water Pressure
1-10 bar
Feet Extension
0-15mm
Product Fiche Information
Brand
Beko
Capacity (kg)
7
Annual Energy Consumption** (AE_c) (kWh)
173
Energy Consumption of the Standard 60°C Cotton Programme at Full Load (E_t.60) (kWh)
0.990
Energy Consumption of the Standard 60°C Cotton Programme at Partial Load (E_t.60.1/2) (kWh)
0.600
Energy Consumption of the Standard 40°C Cotton Programme at Partial Load (E_t.40.1/2) (kWh)
0.570
Power Consumption in 'off-mode' (P_o) (W)
0.50
Power Consumption in "left-on mode" (P_l) (W)
1.00
Water Consumption per Cycle – l/cycle
47
Annual Water Consumption (AW_c) (l)
10339
Spinning Efficiency Class
B
Remaining Moisture (%)
53
Programme Time of the Standard 60°C Cotton Programme at Full Load (T_t.60) (min)
207
Programme Time of the Standard 60°C Cotton Programme at Partial Load (T_t.60.1/2) (min)
161
Programme Time of the Standard 40°C Cotton Programme at Partial Load (T_t.40.1/2) (min)
161
Noise Level – Washing (dB)
53
Noise Level – Spinning (dB)
72
Built-in
No